International partners of JRG Recruitment - Links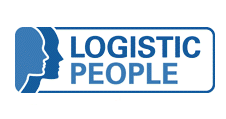 Hereunder links to organisations, with whom JRG Recruitment has a partnership relation
-------
Logistic People in Germany
Suchen Personal für Ihr Unternehmen?
Wir finden für Sie die Mitarbeiter, die zu Ihrem Unternehmen passen. Profitieren Sie von unserem ganzheitlichen Ansatz:
Schnelle Vermittlung von Mitarbeitern mit den erforderlichen Qualifikationen

Ihre Ansprechpartner sind Spediteure, Schifffahrtskaufleute oder Verkehrsfachwirte mit umfangreicher Berufserfahrung. Sie verfügen über hervorragendes Branchen-Know-how und sprechen Ihre "Fachsprache"

Unsere Jobbörse für "logistic people", mit mehr als 50.000 Nutzern pro Monat, sichert einen regelmäßigen Zufluss von Bewerbern aus der Logistik-Branche

Unsere eigenen Akademien qualifizieren praxisorientiert in den Bereichen Luft-, Seefracht, Landverkehre
http://www.logistic-people.de/home/
----
For assignments related to airfreight and/or in the Schiphol area, we work closely together with the recruitment agency Fr8 of Edwin de Jongh.